Backyard Hitting Lessons - Conclusion
I hope you enjoyed the lessons and have worked on improving your swing. Please come back and review the lessons as you continue to work on your swing. One thing I would suggest is that you try to have someone tape some of your at bats. You can then use that video to evaluate how your swing looks. Also try to be honest in evaluating the mental part of your game and take steps to keep working on being confident and positive!
Feedback
If you haven't provided any feedback I hope you'll take a minute to email me at don@qcbaseball.com and provide your comments, suggestions, feedback, or testomial. I also hope you'll sign-up for the QCBaseball Blog if you haven't done so already (right side of page). Finally I would appreciate it you'd spread the word about these free lessons and other QCBaseball content by sending the link to your league administrators and coaches. Thank you in advance for your feedback!
---
© Copyright 2000-2014. QCBaseball.com. All rights reserved.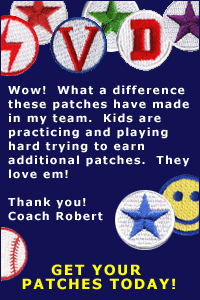 Most Recent Blog Posts
New Website Preview(February 14 2015)
Little Things That Can Make a Big Difference in the Final Score(June 10 2014)