How You Can Help
Keeping the Content Free and Available
My goal is to keep QCBaseball free from any subscription fees to access the content. I may add items that will require a fee but for the most part I want the information available and free. The site is really designed to help new coaches who may or may not have much baseball and/or coaching experience and I know how necessary it is for leagues to have these coaches volunteer. I hope that this site can not only hope them do a better job of coaching but also gain greater joy from coaching.
If you have found this site informational and believe it provides a quality service for youth baseball, I would appreciate your support. Any method of support listed below would be greatly appreciated.
Purchase motivational patches for your team through our site. - These are a great way to show apprecition to your players and the sales of the patches directly support this site.
Donate: If you've benefitted from QCBaseball.com and aren't interested in the websites or patches, you may consider donating to the site.

---
© Copyright 2000-2013. QCBaseball.com. All rights reserved.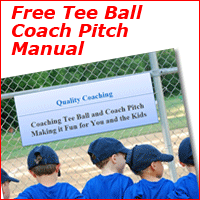 Most Recent Blog Posts
New Website Preview(February 14 2015)
Little Things That Can Make a Big Difference in the Final Score(June 10 2014)