Contact Information
For all inquiries please e-mail me at don@qcbaseball.com.
I try to respond to all email inquiries as soon as I read them. There are days when I am unable to check my email, but I usually check it at least once a day.
Telephone and Business Address: To avoid the huge number of telemarketing calls and junk mail that resulted from listing my contact information on the web site, I have decided to remove it. In addition, I work full-time during the day, at the job that pays the bills, and cannot answer calls during that time anyway. If you need to talk to me in person, please send me an e-mail with your phone number and a general idea of what you would like to talk about and I can either give you a call or provide you with my phone number.

Please no sales calls. I will assume that any email just listing a phone number and no information about what you would like to discuss is a sales pitch and I will not return the call.

All order confirmation e-mails from any purchase will also include my phone number and business address for you to use if you have further questions that cannot be handled by e-mail.
---
© Copyright 2000-2013. QCBaseball.com. All rights reserved.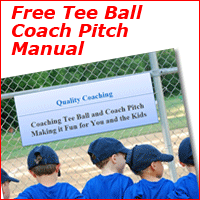 Most Recent Blog Posts
New Website Preview(February 14 2015)
Little Things That Can Make a Big Difference in the Final Score(June 10 2014)