Privacy Policy
Disclosure of Personal Information
We do not sell or rent Your Personal Information to third parties for the purposes of marketing the products or services provided by those third parties to you. When You sign up for any service on QCBaseball.com, we will share aggregate click data as necessary for the third party to provide that service. Although we may disclose aggregated information about the use of our Website, that information does not contain Personal Information.
Information We Collect and How We Use That Information
Our blog registration along with other email subscriptions require a valid email address and may ask for other contact and/or general information to better serve you. We use this information to contact you about the services on our website in which you have expressed interest.
Should You Choose to Purchase Products
All our credit card processing is currently done through PayPal on their secure server. We never ask for or store your credit card information on the QCBaseball.com web server.
Opt-out Options
When you register for any of our services, we use your email to send you communications from QCBaseball.com. If You've registered to receive email communications from us and later change your mind, you may opt-out at any time by responding to one of the emails with "remove" and you'll be removed from out list. Alternately you can send an email to don@qcbaseball.com and have your email removed from our list. Make sure you send the email from the account that you want removed.
Tell-A-Friend
If You choose to use our referral service to tell a friend about our site, we will ask you for your friend's first name and email address. We will automatically send your friend a one-time email inviting him or her to visit the site and sign-up for our free services. QCBaseball.com stores this information for the sole purpose of sending this one-time email, tracking the success of our referral program, and following up with additional information if the friend has opted-in.
Other Websites
Our Website contains links to and embeds content from other websites. Please note that when you click on one of these links, you are entering another website or viewing embedded content which QCBaseball.com has no control and will bear no responsibility. We encourage you to read the privacy statements on all such websites as their policies may differ from ours.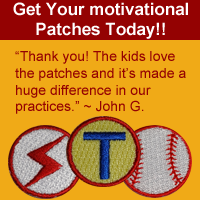 Great site! Just found this and have been reading for a couple of hours now. Wish I would have found it a couple of years ago!

- Dave Z.