Baseball Instruction: How to get the most out of this section as a player or youth baseball coach.
As a player you want to do everything you can do to help your team win. Being fundamentally sound in the field and at the plate are keys not only to your success but also your ability to help your team win. In this section we detail the baseball skills needed to help you improve your ability to play the game. We invite you to read, analyze, experiment, and practice the baseball fundamentals described.
Some hints to get the most out of this section:
Do not take everything you read as gospel. There are certain baseball fundamentals that most players try to do exactly the same. There are other skills that vary depending on the player. Don't be afraid to try things out; if it works for you, use it. If it doesn't work for you, discard it and try something else.
Practice, practice, practice. There is no substitute for playing. Nobody available to hit you ground balls? Find a wall and practice fielding off the wall. Nobody to throw you batting practice? A hitting tee and a rolled up pair of socks can help you work on every part of your swing and can be done anywhere. Put on your headphones and enjoy working on your swing.
If available, try and have someone videotape you during a game or at batting practice. Videotape doesn't lie. You may feel like you are performing a skill a particular way. A videotape of you will either confirm what you thought or show you something you didn't realize.
Become a student of the game. There is always more to learn.
Have fun. Baseball is a game. There is no reason you can't improve while having fun.
Coaching Baseball
As a coach you want to provide the best baseball instruction you possibly can. Baseball fundamentals are essential to a successful team and your ability to teach those baseball skills is going to be a major factor on how fast your players learn. Make sure your baseball instruction and expectations are age appropriate. If you are new to coaching you will often find that many players on your team will not be at a skill level you expected when you have that first practice. Adjust your baseball instruction to get them caught up. Don't stress out that your team is not where it should be. Instead focus on the basics. Youth baseball games are won with sound baseball fundamentals.
Baseball instruction shouldn't end at practice. You will find that many players will only touch a baseball at practice and games. Try to come up with games that players can do at home. I would use the word homework, but I hate work and baseball being used in the same sentence. For example, you may have your kids throw the ball against a wall and count how many groundballs they can field in a row. Have them bring that number to practice the next week. For kids that live in apartments, see if the parents will roll a soft ball to them inside if there is no place for them to throw against a wall. It can be time consuming coming up with home activities for your players, but you will see results. Keep it fun and they will enjoy playing at home. You will also show the parents that you are serious about your responsibility of providing quality baseball instruction to their child.
Provide baseball tips that you can hand out at the end of practice for players to take home. Have the tip cover something they learned that day and include an at home practice routine for them to do. Maybe it's an image of a pitcher getting into a balanced position at the top of the windup. Have players go home and get into the balanced position 20 times before simulating a pitch.
Youth Coaching Advice
I believe it's the job of the youth coach to allow players to play multiple positions and to provide the baseball instruction necessary to play those positions. Most young players that have to play in the outfield all year long are going to get bored. With all we are going to discuss in this section about keeping focused and motivating your players, it will be impossible to accomplish if a player only sees the outfield grass during a season. Outfielders need to field ground balls and infielders need to catch fly balls. All players have to throw and catch. Develop all players to play in the infield and outfield. The baseball skills they learn in each area will help them to become a more complete player.

They are too young to have a coach determine where they should or will end up playing when they are older. Take pride in developing players that can play multiple positions. Who knows, maybe your standout shortstop will need to play outfield next year. Or your left fielder that has a good arm but doesn't field well will have a chance to play 3rd base next season. Give them both the opportunity to develop and use those skills this season.
Baseball Instruction: Baseball Tips: Baseball Fundamentals - Topics
baserunning ¦ bunting ¦ hitting ¦catching ¦ infield ¦ outfield ¦ pitching ¦ playing catch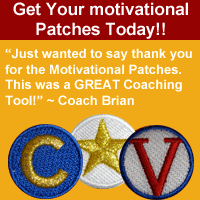 QCBaseball.com is proudly sponsored by

Teamsnap.com - The easiest way to manage your sports team online

Really wanted to send you a quick note of thanks for putting this site together. As a new coach who wants to do it "right", I appreciate all of the information you have provided.

- Johnny R.