Baserunning
Every Player Can Be Good At Running The Bases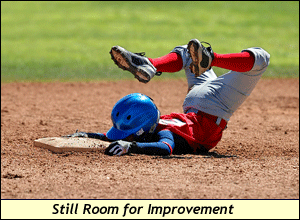 Good teams are often judged on their ability to manufacture runs. What this means is they didn't string together enough hits (or any hits for that matter) to score a run. An example would be a hitter reaching on a walk, stealing second base, going to third on a ground out hit to second, and scoring on a fly ball. In this case a run was scored without the aid of a base hit. Other skills are important in a teams ability to manufacture runs, but one thing for sure, poor baserunning will inhibit a teams ability to manufacture runs on a regular basis. Worse than that, poor baserunning will take your team out of scoring opportunities. There may be no worse feeling in baseball than being picked off a base or making a mental baserunning mistake. There is no where to hide when this happens and it can be a long walk back to the dugout.
You may consider yourself a base stealing threat every time you get on base, or maybe you look for certain situations to take an extra base. Whatever your running ability, your value as a baserunner is important to your team.
Know The Value Of Your Run
As a baserunner you always need to be aware of the value of your run. This is dependent on the game situation and your ability. Your strategy on the bases will be different depending on the inning and the score. Have you seen a player being picked off first base when their team is down by 4 or 5 runs? It can be the nail in the coffin for the team. It's a mental error and should never happen, but it does, even at the major league level. This next section will cover many of the fundamentals necessary to be a good baserunner.
Baserunning Topics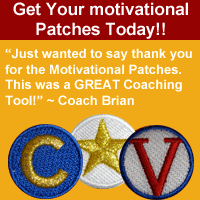 QCBaseball.com is proudly sponsored by

Teamsnap.com - The easiest way to manage your sports team online

Love the site! The instruction area is great as I never played beyond little league but want to provide more than just the basics...

- Paul B.