Infield Play
Infield play is important to the success of any defense. The ability to field and throw accurately often is the difference in the game. Errors happen to everyone, but a solid infield that makes few errors and can make some difficult plays puts their team in a position to win. To become a great infielder you must possess athletic ability and quickness, AND have a strong work ethic and the desire to continually improve. Think about all the types of plays you have an opportunity to make or not make during the season. You have to move in all directions and field balls hit at various speeds and degrees of difficulty.
This section covers some of the techniques that you can use to improve your ability to play the infield. Try these techniques out and modify them to fit your style. With hard work and a lot of practice, you can improve all your defensive skills.
Infield Topics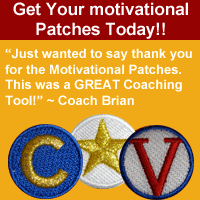 QCBaseball.com is proudly sponsored by

Teamsnap.com - The easiest way to manage your sports team online

Thanks for what you are doing. As a 3rd year coach (first year in Coach Pitch) I have found your site very helpful. I am going to give each boy a pennant that they can hang in the dugout during games to show off their patches.
Thanks for the info!

- Jeremy W.