Baseball Drills by Category
It's important to remember that baseball drills can get somewhat monotonous if your not careful. Try to turn your baseball drills into fun games and competitions whenever possible. Kids love competition and they will love the drills that involve competition. Not only will the kids enjoy it more, they'll also work harder at the skill.
Youth Coaching Advice
While competition is good during a baseball drill. Games of elimination are not. If you want to determine a winner, then keep track of points using a scoring system. You want everyone involved all the way through the drill, not just the best players at the end and the rest of the team standing on the side watching.
Another aspect of some of the drills, is the use of space. There are advantages to using less space on the baseball field when running your practices. Unless you are specifically interested in throwing for distance in a drill, work on throwing when you have the kids play catch.
It's easier to communicate and coach when the kids are closer to you.
It's easier to get more reps in if the kids don't have to make as long of throws.
Often kids will be able to perform better when there is less distance involved
If you would like more tips on how to implement your youth baseball drills during practice, please visit our Baseball Drills - Coaching Tips page.


Offensive Baseball Drills
Defensive Baseball Drills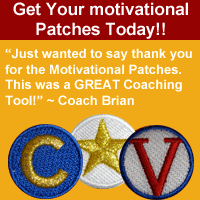 QCBaseball.com is proudly sponsored by

Teamsnap.com - The easiest way to manage your sports team online

Thank you for putting this site together. All the drills and articles have been really helpful!

- Tim R.