Baseball Drills: Bunting : : Sacrifice Form
Drill:
Sacrifice Form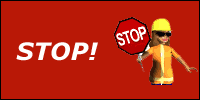 Purpose:
This drill helps players work on the mechanics and timing of a sacrifice bunt. It also allows a coach to evaluate the bunting mechanics of a number of players at one time.
Equipment:
Bat
Setup:
This drill is best done as a group drill.
Execution:
Have a group of 5 to 6 players spread out about 20 feet in front of you.

Each player will take their stance and get ready for the pitch.

Coach will simulate a stretch and deliver an imaginary pitch.

Each player will work on the proper timing of getting in position to bunt.

Things to look for:
Does the player look balanced.
Is there a chance that they are stepping close to where the plate would be.
Is that bat at the proper angle and at the top of the strike zone.
---
© Copyright 2000-2014. QCBaseball.com. All rights reserved.
Most Recent Blog Posts
New Website Preview(February 14 2015)
Little Things That Can Make a Big Difference in the Final Score(June 10 2014)