QCBaseball Backyard Hitting Lessons
Welcome to the QCBaseball Backyard Hitting Lessons! This is the first version of the lessons and I hope they will provide you with some helpful hitting information whether you are a player, parent, or coach. The Backyard Hitting Lessons aren't some "secret or revelutionary technique" to provide a player with unbelievable power or anything like that. For coaches and parents, the lessons are geared to show the basic aspects of hitting from before a hitter steps into the box to follow through. They focus in on providing the player with a balanced swing that I think gives a young hitter the best opportunity for success.
Every parent wants to see their son be successful on the field and in the batter's box. Not every parent has a local hitting instructor that they can believe in or in many cases afford. Hitting DVD's can also be very expensive and provide no mechanism for asking questions or getting help. QCBaseball has been dedicated to helping coaches, parents and players since 2000 and for the first time is providing online hitting lessons designed to help players improve their hitting. Unlike many select coaches or hitting instructors that are interested in taking the most talented players to the next level, QCBaseball wants to help the player who loves the game, but has struggled at the plate, become a confident and productive hitter so they can truly enjoy the game they love.
Hitting Lessons
---
© Copyright 2000-2014. QCBaseball.com. All rights reserved.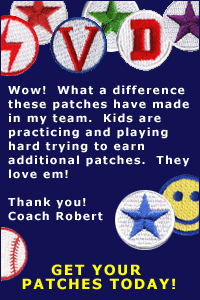 Most Recent Blog Posts
Baseball Instruction(March 7 2014)
Free Tee Ball / Coach Pitch Manual(March 1 2014)