Catching - Throwing out Runners
Your ability to throw out a runner is influenced not only by the speed of the baserunner, but also by the ability of the pitcher to hold the runner close and deliver the ball quickly to the plate. While it's important to work with the pitcher to make sure this is done, once he has started his delivery, it's out of your control.
Throwing to Second Base
To have a chance to throw out runners on a consistent basis, work on delivering the ball quickly and accurately to the base. This requires good fundamentals on transferring the ball from your glove to your throwing hand, footwork, and throwing mechanics. Sound fundamentals can make up for a lack of arm strength. Rather than reading about what is a very complicated and difficult skill, I have posted a couple of videos that do a very good job of talking and showing the necessary fundamentals for making throws to second base.
Throwing to Third Base
Below is another good video on the fundamentals for throwing a runner out at third base.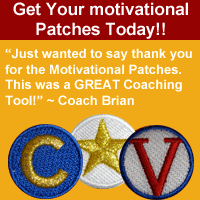 QCBaseball.com is proudly sponsored by

Teamsnap.com - The easiest way to manage your sports team online
Coaching Advice
Younger players will have a more difficult time because of lack of arm strength. This can cause them to make modifications to their footwork in order to create more momentum towards second base. There are a couple of things you can try to help your catcher keep working on the proper footwork while being able to have more success with the throw to second.

1. Work with the catcher to have a bigger arm circle than shown in the video below. Most times young catchers are simply slower with their feet which can allow them to take a bigger arm circle and get more on the throw. This can help them work on the proper footwork while getting more on the throw and sacrifices less in time than taking extra steps.

2. There's no rule saying the throw to second has to get there in the air. A nice one-hop to second base can allow a catcher to throw the ball with a lower trajectory; can be easy for the infielder to catch and apply the tag; and can be quicker than the catcher taking extra time to try and throw the ball harder.

Wow! Simply amazed that you provide all this information for free!

- Greg J.