Baseball Drills: Hitting: Hitting Series - Part 1 | Part 2 | Part 3 | Part 4
Drill:
Simulated Swing (Hitting Series - Part 4)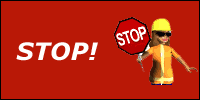 Purpose:
Helps players isolate the important parts of the swing.
Equipment:
Bat and helmet.
Setup:
If this drill is done as a group drill, make sure all players have plenty of space and are wearing helmets. For younger players you may want to not use a bat as a group drill and then have them use a bat as part of a batting practice station.
Execution:
Each player will get into his stance

The coach will simulate a windup and deliver an imaginary pitch. The coach will yell inside or outside as he delivers the pitch.

The player will coil, stride, and then swing at an imaginary pitch.

Things to watch for:
All items from hitting series 1-3.
Are the shoulders rotating on a level plane.
Are the hands leading the bat.
Is the swing level.


Have the player repeat the drill, stepping out of the box and getting the sign from the third base coach each time.
---
© Copyright 2000-2014. QCBaseball.com. All rights reserved.
Most Recent Blog Posts
New Website Preview(February 14 2015)
Little Things That Can Make a Big Difference in the Final Score(June 10 2014)