Baseball Drills: Team Baseball Drills : Full Count or 2-1 Scrimmage
Drill: Full Count or 2-1 Scrimmage
Purpose:
This scrimmage is designed to speed up the pace of a normal scrimmage and put pressure on the pitcher to throw strikes and the hitter to swing.
Equipment:
Game equipment
Setup:
Split your team into 2 squads.
Execution:
Decide on a 3-2 or 2-1 count to start each hitter. This will depend on age and how far you are into the season.

Other than the count you will be playing a normal scrimmage.

This scrimmage forces the pitcher to try and throw a first pitch strike. There is no room for error especially with older players that start off 3-2. This drill also helps players go up to the plate with the attitude that they are going to have to swing the bat.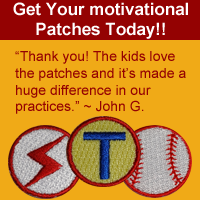 QCBaseball.com is proudly sponsored by

Teamsnap.com - The easiest way to manage your sports team online

Thanks Don! Your website has been a tremendous help. I'm a new coach and I'm getting a lot of good information from it.
Best regards,

- Tom D.